Glen Ridge Painting Contractor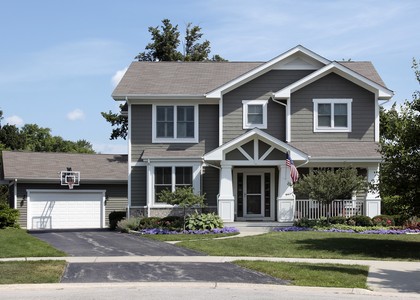 If you are looking for an affordable Glen Ridge painting contractor you have come to the right place! At A&A Affordable Home Improvement we are the Glen Ridge painting contractor you can count on for quality painting services at prices you can afford. We even have a price list available so that there are no surprises when you choose to hire A&A Affordable Home Improvements for your Glen Ridge power washing and painting needs. From our talented and experienced painters to our free estimates, consultation, and 24 Hour customer support line, your satisfaction is guaranteed!
A&A Affordable Home Improvement is your specialist for anything that needs to be done around your house. We have a trained and professional crew that can service any of your commercial or home improvement needs. We offer many low cost solutions to drastically improving the look of your residential or commercial property, from Glen Ridge power washing to interior design and remodeling, we do it all and we help you maximize your budget for any project. So if you are looking for a one-stop-shop for your home improvement needs, contact A&A Affordable Home Improvement, the expert Glen Ridge painting contractor you can rely on for all your painting, power washing, and renovation needs!
A&A Affordable Home Improvement - Glen Ridge Power Washing
A&A Affordable Home Improvement is the Glen Ridge power washing contractor you can rely on for excellent customer service, a deep clean and quality results - all at pricing you can afford! With over 15 years of experience providing professional residential and commercial power washing services to customers throughout New Jersey, A&A Affordable Home Improvement is the name you can trust to take care of your Glen Ridge power washing needs. From roofs to decks, concrete driveways to brick and block patios, we can get all of your exterior surfaces clean!
If you want to spruce up your home but are on a tight budget, house washing is the affordable option that provides stunning results! Likewise, you can attract potential customers to your business simply by cleaning up the exterior of your retail or office space. You'll be surprised at how professional your company will look after a commercial power washing session with A&A Affordable Home Improvement.
Our process is simple. Just give us a call at 888-264-6977 to get started. We will then come to you to offer a FREE consultation and estimate for the cost of your GlennRidge power washing project. Our fully computerized system allows us to give you fast and accurate estimates right on the spot, so you know up front what your commercial or residential power washing project will cost. We will then arrange a payment plan and schedule the work to be done. It's as easy as that!
Glen Ridge Roof Cleaning
When it comes to Glen Ridge roof cleaning, A&A Affordable Home Improvement is the company you can rely on for quality results at a price you can afford. As a fully licensed and trusted Glen Ridge roof cleaning contractor, we offer both residential and commercial power washing services including roof cleaning using our special low-pressure method that is guaranteed to get your roof clean and free of black stains caused by roof algae. Getting your roof cleaned is a cost effective way to increase curb appeal. You'll be amazed at how clean and new your roof looks after we get done cleaning it!
What Makes Us Different from Other Glenn Ridge Roof Cleaning Contractors?:
Free Accurate Estimates
24 Hour Customer Service
Guaranteed Satisfaction
Quality Work at Affordable Prices
Contact us today for more information on our various services and to schedule a free consultation regarding your project. We have a support line open 24 hours a day, 7 days a week, so you can rest assured A&A Affordable Home Improvement will always be here to answer your call!
Glenn Ridge Painting Contractor
Glenn Ridge Power Washing
Glenn Ridge Roof Cleaning
Commercial Painting
Exterior Painting
Power Washing
Deck Staining
Roof Cleaning
House Painting
Gutters
Remodeling
Painting Services
Glenn Ridge Deck Staining
When it comes to Glenn Ridge deck staining, you want to make sure the Glenn Ridge painting contractor you hire to do the job has the skills and knowledge to ensure your deck is fully protected. It may seem like a simple enough process, but Glenn Ridge deck staining actually requires more than just brushing on a few coats of stain to keep the wood of your deck looking beautiful years down the road.
Deck staining requires proper preparation before the stain can actually be applied. This is a crucial step to ensuring the wood is adequately protected and won't warp or rot after long term exposure to the elements. Cleaning your deck before hand with professional grade cleaners specific to the wood you are treating is also an important step, as stain will not adhere properly to the deck if it is not clean.
Let A&A Affordable Home Improvement take the hassle out of your Glenn Ridge deck staining project. Our team of painters are skilled and knowledgable about the right combination of cleaners, wood sealers and deck stain that will ensure your deck is protected for years to come. Plus, we can make your deck look great, complimenting your home or business beautifully!
From exterior painting to interior painting, drywall installation and repairs to deck staining, large scale commercial painting projects to residential power washing...for all your painting and home improvement needs, you can rely on A&A Affordable Home Improvement. We are the reliable Glenn Ridge painting contractor that gets the job done on time, on budget and with beautiful results.