Epoxy Flooring In New Jersey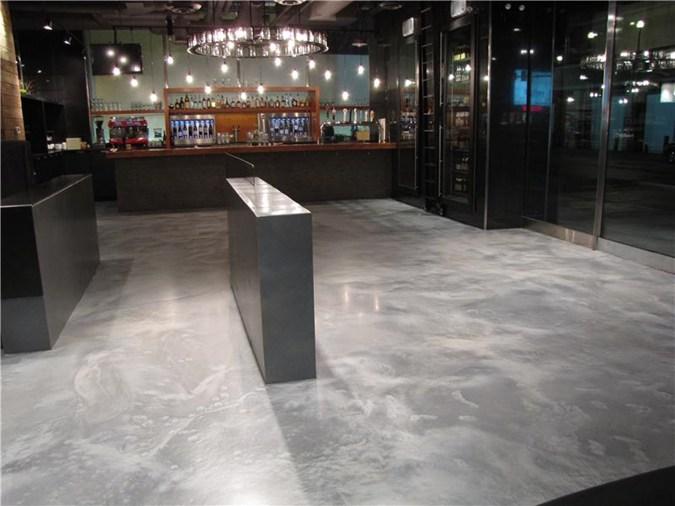 If you're like most NJ homeowners, there are certain floors around your home that are often subjected to more intense punishment than the others, particularly in the case of your garage. If you're tired of having to constantly pay out for repairs, refinishing, or resurfacing for these frequently used floors, it might be worth your time to consider having brand new epoxy flooring installed instead. Epoxy flooring is a highly versatile flooring solution that delivers a great blend of durability, beauty, and requires very little in the way of maintenance. Are you looking for a professional NJ flooring company who can provide you with the high-quality epoxy flooring services you need to keep your garage floor protected? If so, give our team of skilled professionals a call today and let us show you the kind of quality results that have helped make us one of the most trusted names in epoxy flooring and carpentry services the area has to offer.
Here at A&A Affordable Home Improvement, we understand how hard it can be sometimes to keep your floors looking their best and protect them from damage, especially when they're seeing a great deal of heavy or punishing use on a regular basis. Epoxy flooring provides you with an option to give your stone and concrete floors with an additional layer of protection, further enhancing your floor's durability. Epoxy flooring is water-resistance, wards off stains, and comes in a wide variety of different design options, give you a great deal of versatility when it comes to aesthetics. If you have any questions about our epoxy flooring services, or if you would like to schedule an appointment for consultation to go over some of the benefits epoxy flooring provides, give us a call today. Our team of experts are always standing by and would be happy to assist you in any way we can.
Our Epoxy Floor Work