Basement Remodeling In New Jersey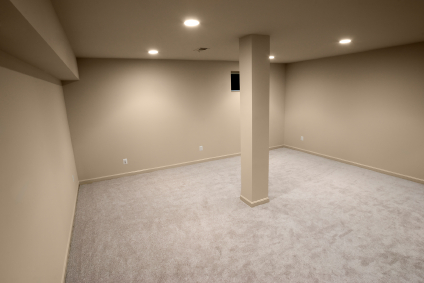 Your basement is easily one of the most versatile spaces in your entire NJ home, but if you're one of the many homeowners out there who choose to simply leave this space unfinished or relegate it to storage, you're missing out. With the help of our skilled basement remodeling specialists here at A&A Affordable Home Improvement, you can get the professional assistance you need to transform your underutilized basement space into the kind of area you and your family need most. Are you looking for a professional NJ remodeling company who can provide you with the comprehensive basement remodeling services you need to transform your house into the home of your dreams? If so, give our team of skilled professionals a call today and let us show you the kind of quality results that have helped make us one of the most trusted names in basement remodeling and flooring services the area has to offer.
At A&A Affordable Home Improvement, we have been providing local homeowners with the comprehensive basement remodeling services they need to enhance the function of their homes for over fifteen years now, and we are only getting started. With the right basement remodeling design, the possibilities are virtually endless. Whether you've been searching for a way to create a new playroom area for the kids, a social area for the adults, or even somewhere to install a new bathroom or guest bedroom, an unfinished basement can serve as the blank canvas you need to create it. If you have any questions about our comprehensive basement remodeling services, or if you would like to schedule an appointment for consultation to go over your proposed basement design, give us a call today. Our team of experts are always standing by and would be happy to assist you in any way we can.