Kitchen Remodeling In New Jersey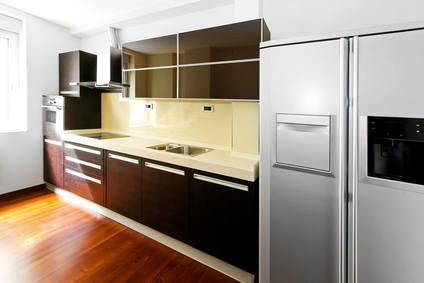 For most NJ homeowners, their kitchen is the beating heart of their home, providing you and your family with much-needed space to cook, share meals, and just gather to spend time together. If you're one of the many homeowners whose kitchen space has never quite fit your functional or aesthetic needs, it might be time to consider the many possibilities a quality kitchen remodeling project can open up. At A&A Affordable Home Improvement, our team of skilled remodeling company have been providing high-quality kitchen remodeling services to local homeowners for over fifteen years, and we are just getting started. Are you looking for a professional NJ remodeling professionals who can provide you with the comprehensive kitchen remodeling services you need to create your dream kitchen? If so, give our team of skilled professionals a call today and let us show you the kind of quality results that have helped make us one of the most trusted names in service the area has to offer.
Kitchen remodeling is easily one of the most popular remodeling projects among homeowners all over the country, and for good reason. The right kitchen remodeling design can not only improve the function and beauty of your kitchen space, but it can also be a great way to increase the value of your home. The right kitchen remodeling design will allow you to implement the kind of changes you've always wanted in your old kitchen space, whether you're just looking for new cabinets, new appliances, or you're looking to open up and expand the room. If you have any questions about our full line of comprehensive kitchen remodeling or flooring services, or if you would like to schedule an appointment for consultation to go over the details of your project, give us a call today. Our team of experts are always standing by and would be happy to assist you in any way we can.
Cabinet Installation
The right cabinets can make or break just about any kitchen space. If your old cabinets just don't provide you with the kind of space you need to properly store everything, or if they have just started to look a bit worn out over the years, our team of kitchen remodeling specialists can help you find the perfect replacements and provide you with a high-quality cabinet installation that will enhance the function and beauty of your kitchen space like you never thought possible.