Are You Looking for a Hackensack Painting Contractor Today?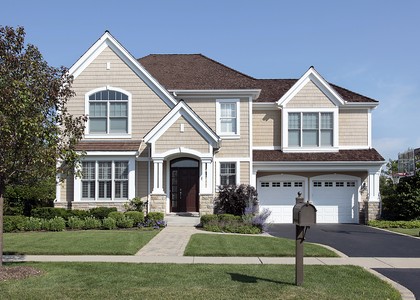 If you are looking for a reliable Hackensack painting contractor that offers quality services at a price you can afford, you have come to the right place! A&A Affordable Home Improvement is your licensed Hackensack painting contractor that offers affordable painting services for both residential and commercial property owners. Our team of expert painters have over 15 years of professional experience providing residential and commercial painting services including exterior painting, interior painting, drywall repairs and installation, deck staining, and much more. We also offer quality Hackensack power washing services including roof cleaning, concrete cleaning, and wood cleaning to get your business or home's exterior surfaces clean and looking good in no time!
Benefits of Choosing A&A Affordable Home Improvement:
Free Accurate Estimates
24 Hour Customer Service
Guaranteed Satisfaction
Quality Work at Affordable Prices
We even have a price list available, so there are no surprises! For all your residential and commercial painting service needs, call A&A Affordable Home Improvement, your reliable and affordable Hackensack painting contractor.
A&A Affordable Home Improvement - Hackensack Power Washing
Feel like sprucing up your home? Sometimes all you need is some good Hackensack power washing to get your home looking like new again! At A&A Affordable Home Improvement we offer a variety of commercial and house cleaning services that will have your exterior surfaces looking clean and beautiful in an efficient and cost-effective manner. Our Hackensack power washing experts offer deck washing, concrete cleaning, power washing solutions for brick and block pavements and exterior walls, driveway power washing, graffiti removal and roof cleaning using our non-damaging power washing system. You'll be amazed at the results! Contact A&A Affordable Home Improvement today to request our Hackensack power washing services, and give your property the deep cleaning it deserves.
Hackensack Roof Cleaning
Along with A&A Affordable Home Improvements power washing, our team also offers roof cleaning services. Our skilled Hackensack roof cleaning technicians will ensure that the roof of your home or business is cleaned adequately, removing black stains and debris without damaging your roofing.
Black streaks on asphalt shingles is known as roof algae, and it will only get worse if not taken care of with proper Hackensack roof cleaning techniques. Algae likes to thrive on the north side roofs where the proper amount of shade is present. It feeds on the crushed limestone that is used in asphalt shingles. Rain spreads the algae down the roof causing unsightly black streaks. Eventually, the algae will take over the entire roof and cause damages to your roofing shingles. At A&A Affordable Home Improvement our team of skilled Hackensack roof cleaning contractors can kill and remove the algae using contractor grade cleaners and low pressure washing, making your roof look new again.
Hackensack Painting Contractor
Hackensack Power Washing
Hackensack Roof Cleaning
Commercial Painting
Exterior Painting
Power Washing
Deck Staining
Roof Cleaning
House Painting
Gutters
Remodeling
Painting Services
Hackensak Deck Staining
Hackensak deck staining can provide an inexpensive way to rejuvenate your outdoor living space! Deck staining provide protection to the wood of your outdoor deck, increasing it's beauty and longevity. It can also make your deck look stunning, giving it a long lasting color that shines and compliments your home or brings out the beauty of the natural wood.
Untreated wood can warp, crack and rot, so it is important to invest in proper Hackensak deck staining services. Preparation is the key to quality deck staining results, and this includes power washing the wood before application to ensure your deck is properly clean and ready to accept the deck stain.
Because A&A Affordable Home Improvement is equipped with commercial grade power washers and skilled technicians, we can handle any deck cleaning and staining situation! Whether your deck has never been stained or has an old oil based stain that needs to be removed before hand, you can count on the Hackensak deck staining and power washing specialists at A&A Affordable Home Improvement to get the job done!