Some of the Best Exterior Paint Schemes for Your Essex County Home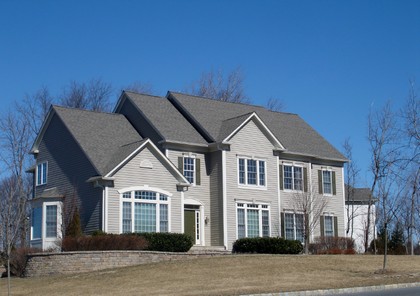 Thinking about getting a fresh exterior coat of paint for your home in Essex County? If so, you need to take a moment and consider your color options. After all, with the right color, you can make your home stand out in the most beautiful way. For suggestions for some of the best exterior colors to paint your home, just read on and this guide will give you home ideas:
Blue
If you have a bold personality, you'll surely want your home to be a reflection of that personality. For that purpose, you can't go wrong with a blue exterior paint job. While offering a color scheme that pops, blue will also give your home a serene look that will help you feel your most relaxed.
Yellow
Maybe you're not looking for such a serene paint scheme, relaxing though it may be. Perhaps you've more of a sunny disposition, and you're looking to make your home look similarly sunny and bright. If that's the case, you need to consider getting your home painted a bright, happy yellow.
White
You might be a bold, inviting kind of person, but that doesn't exactly mean you should expect your home to be that bold. Rather, you might prefer something a bit more neutral -- yet lovely, of course. For that, you should look into getting your home painted a nice shade of white. This color is lovely without calling attention to your home.
Gray
While white may be a universally liked color for homes, it does have one drawback: It tends to show dirt more than other colors. If you want the neutrality that white offers without dealing with the increased cleaning needs, you should look into painting your home gray. Gray is neutral, yet it won't show dirt as easily as white does.
Give Us a Call When You Want a New Exterior Coat of Paint
Do you want to have your Essex County home's exterior painted in any of these colors -- or any other color for that matter? If so, you need to call A&A Affordable Home Improvement today. Our general contractors offer quality work that will get done in a timely fashion so you can get to enjoying your home's beautiful exterior in no time.